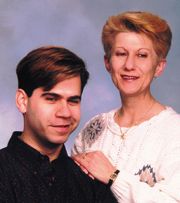 As most of you know, while SONiA and I have been on tour, we have tried to do our part to help with the refugee situation being caused by the war in Ukraine. We had the privilege of meeting some incredible people both that are hosting refugees and the displaced citizens of Ukraine.  A little over a week ago Sonia performed the Ukrainian National Anthem with several young Ukrainians, and I can tell you it was one of the most moving experiences I have ever had. There is so much pride in these people who are facing unfathomable atrocities and truly do not know when or if they will have a home to go home to. I am humbled by what I see in the strength of these mothers and children. Thursday we will have another concert, this one specifically for families of Ukrainians and their hosts, and we will deliver toys and other items that our fans have generously donated along the tour. It is so little but it's what we can do. We have raised money too for organizations on the ground, one of which does art therapy for children of war.  We know how important this effort is and we are reminded that every year on February 18th we try to imagine a world without fear on International Disappear Fear Day, and many of these projects that the Ukrainian children are working on now to help them process this war will be featured next year.  All of us should try to imagine what a world could be that was not full of fear. Fear of War, Fear of a Hunger, Fear of Climate Change, Fear of Poverty, Fear of Discrimination…… I for one wish I could. But the headlines every day remind me that we are a long way from that day.  I personally don't know what it's like to not have food or water, I have felt the fear of bombs in Israel and I have seen too many deaths as a result of discrimination of LGBT from suicide as well as hate crimes.  I celebrated like so many when we got equality for marriage and when people were allowed to proudly serve their country who were LGBT. But now I see a rise in hate crimes and laws being passed in States which seek to force people back in the closet. How many lives will be lost. Ukraine is under attack by Russia, but in the United States we are under attack by our own elected officials. I am not sure what is worse. I do know that the Ukrainians I have met will stand tall everyday and look forward to being back on their home soil.  I wonder if we will be able to stand as tall when we speak of our country in the coming years.
I love America, but right now I am truly ashamed of the leadership we have in State Houses and many in Washington DC. Our legal system no longer works and courts are full of lawsuits that are shameful. Cases are not based on merits but closed door deals and political appointees.  In the 1950s cases were often unfair based on skin color, and we have spent decades trying to undo the atrocities that took place in these rulings. How many years will it be before we realize that recent court rulings were not based on law but on money, or lobbyists or political bias? I truly don't know if I will ever have faith in our political or judicial system again. My heart is broken tonight, and as much as I wish it was the war that was breaking it, it's my country.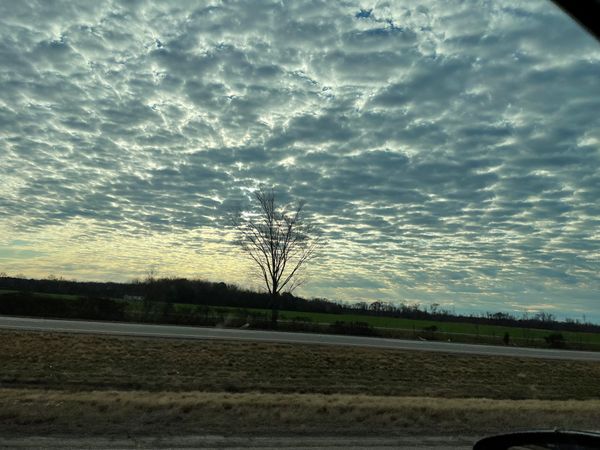 At the International Folk Alliance in 2001 a group of woman sat down to have lunch and by the end of lunch we had decided that we would start a folk festival in Maryland.  In 2002 we had the first Susquehanna Music and Arts Festival affectionately called SMAF.  We were blessed in the early days of organizing the festival to have people that truly took on committee roles and made things happen.  Hermetta Harper was one of those people.  We had decided as a festival that we wanted to feed all our performers and volunteers 3 meals a day.  As anyone knows who has attended a festival it takes a lot of volunteers and a lot of work to run a kitchen for 3 meals a day.  Hermetta organized the menu and oversaw all the cooking.  I just found Hermetta passed on today and I could not help but stop and reflect on how many of those people that were involved in the early days of SMAF are no longer with us.  Harry Remmers was the first one we lost suddenly followed by Rachel Bissex and although neither was on the committee. Harry was an early financial supporter and Rachel was a regular performer and close friend who always helped spread the word about the festival. The first committee person we lost was Jonie Lehmann Lefkowitz who handled our ticket sales and gate, even with a young toddler James in tow.  It honestly took 3 people to fill in for her when she lost her battle with cancer.  Then we lost Vic Heyman and just recently his wife Reba, these two covered the cost of the loss from our first year of the festival and did so much to give me moral support when I wondered if we should go on.  I cannot count on my hands the people we have lost that built SMAF but Gene Shay and Anne Feeney were just two that I never got to say goodbye to.  May always makes me miss SMAF and every year someone posts things from the wonderful memories of that festival.  It was a special festival just ask Rich Warren who emceed  for us each year.  For all of those that attended or performed, thank you for being part of what made it great. I hope all of you know how much you were appreciated  We have often talked about starting it back up again when and if I stop touring with SONiA, but truly I cannot imagine how we could.  The foundation of that festival was the people, and so many of them are no longer with us on this planet and yet they are always with us.  I see Vic and Reba in the front row listening at concerts and I hear the songs of those musicians that have left us, I smell the cooking from Hermetta and see the grocery list she has sent me.  I see the color coated bands that Jonie has chosen for daily tickets and weekend tickets.  Today Sherry Panzer shared the news with me about Hermetta and together her and Pam Burns and I traded texts and I was brought back to the many April texts we shared getting ready for a Mother's Day festival.  The long committee meetings at Steve and Sherry's where for years we stored tents and other items for the next year.   I miss the woods of Maryland where a community came together and shared wine music and hugs and together we created a place called SMAF.  Tonight I drink a toast to Hermetta and say thank you for all of those who made this world a better place by sharing themselves with us.  Goodbye my friend.
Mother's, Woman's Month and Mother Earth
On March 8th I left Baltimore at 4am to go to NC to be with my mother as she had surgery. As I drove that morning it was a beautiful morning and as the sun rose the clouds were spectacular and I truly could not help but be grateful for the day.  It seemed appropriate that it was International Woman's Day and that I was heading to my mother's.  I would not be the person I am without my mother, I truly have been blessed to have an incredible family and my mother has been the core of that.  There are 6 of us siblings and 3 of us are girls and she gave us all the strength and confidence to be whatever we wanted to be.  Both my sisters went to college and then served in the military one retired Army and the other form the Air Force. While pregnant with her 6th child my mother finished her degree and yet never missed a chance to be a class mom or go to scouting events or be there for swim meets, track meets or any other sport we attempted. I truly am in awe of her still to this day.  I had wanted to post this on the 8th but was to busy worrying about my mother surgery to write.  The biopsy came back benign and while she still has to recover from intense stomach surgery she is doing great.  So now I am sitting down to write from Besigheim Germany where Sonia and I landed yesterday and I wanted to take a minute to write and say thank you to my mother but also to all the woman who have made this world a better place to live in.  I also want to take some time to write about another mother: Mother Earth.  Right now all of us are feeling the crunch of what happens when the resources we rely on are under threat, the headlines about gas prices are everywhere. This time prices are being raised because of war.  Yet for years environmentalist have told us that we needed to be less gas dependent and that sustainable resources needed to be nurtured.  Sonia and I are very aware of the impact touring has on the environment and we do try and reduce our carbon footprint where we can but touring involves travel and travel involves fuel in most cases.  For years we have worked with Hertz rental cars and last year they were the first rental car company to reach an agreement to replace a large part of their fleet with electric and hybrid vehicles.  So yesterday when we flew in we proudly picked up a Lynk & Co 01 for our tour.  In pure electric mode this car goes 80 km without a charge in the hybrid mode we have not driven it enough yet to be sure but my understanding is that I can go 2700 Km with tank.  While I know it will save money this is not as important to me as what I believe is the better choice for the world I want to leave my nephews and nieces.  We don't have Lynk & Co in the USA yet but for those of you in Europe and the UK you should check them out because the Swedish company is about car sharing and you are much better than we are in the US (except in DC, NY and SF) for public transportation.  I am so impressed with the new generation of cars that are coming out.  In Germany there is a new line of cars that will roll out this year by SONO motors that run on solar panels. Maybe this will be a huge step to make Germany less dependent on Russian Oil.  Maybe next year on tour we won't even have to plug in.  For now though we are unplugging what we can and plugging in the car getting ready to head north to the island for our first show.
Please stay safe and hope to see you somewhere on the road this year. Thank you Mom!
With love and peace
Terry