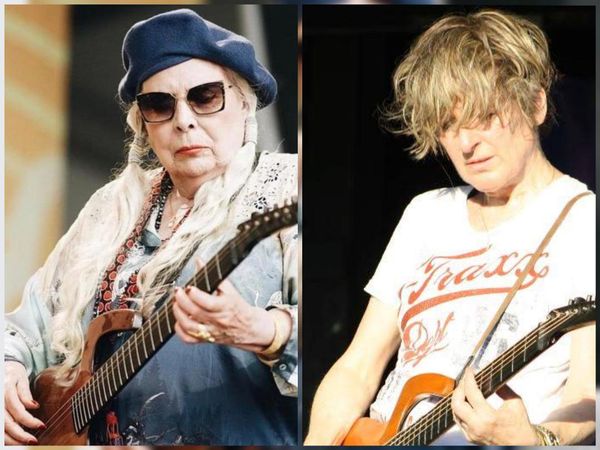 This is me, SONiA - Thank you for finding me here, and 
Friends - we did it!
With your help, my YouTube channel has grown to 1000+ subscribers, meaning YouTube now allows me to earn a little bit from my videos. To keep the momentum going, I've started SONiA's Sunday Brunch, a series of weekly new and archived videos that I'm going to share with you via Facebook and Twitter. You can watch last Sunday's video here. Stay and check out more music videos too! 
So, thank you and if you haven't yet, please subscribe to my YouTube.com/disappearvideo. If you are a subscriber, consider that my channel has over 130 videos - and each month I need to have over 4000 minutes of views. I hope you see stuff that you like. 
About the photo above: Like many others, I was absolutely thrilled by the return to the stage of one of my heroines, Joni Mitchell, a fellow Parker Fly enthusiast.
Please be safe and I hope to see you soon.
Blessings of health and wholeness.
PS: This summer I have been working on my book and catching some waves… Live ZOOM CONCERT
SUNDAY at 2 pm here is the link http://us02web.zoom.us/j/.88494080975?pwd=ybm9KoyBAOELZMx4nH a-qE4-stki7.1
thank you so much.   whole lotta love, SONiA     (You can join me here  for my Patreon Page)